I have emerged! 😀 With summer coming to an end, I figured it was about time to give an update of what's been going on behind the scenes. *sheepish grin* Here are a few things that I'm currently entangled in:
AUDIOBOOKS, HARDCOVERS, PAPERBACKS… OH MY!
It's been long overdue, but Benighted and Illusory are slowly but surely transitioning into other formats. While it's taking a little longer than expected due to scheduling conflicts, life occurrences, and the occasional bouts of procrastination (can I blame COVID on this?), the audiobook for Benighted is coming along with Illusory to follow right behind. With the release of the audiobooks will come their hardcover editions, and then finally the paperbacks. Release dates will be announced closer to these projects' completions.
PATREON AND THE WEB SERIAL
So I've been dying to write a web serial for awhile now, and since Illusory is out roaming the streets, I've spent some time in concocting a storyline fit for weekly publishing. It's still in progress with a little ways to go, but I'm really excited about. 🙂 It's also in a different genre that I haven't written in before, which is a little punk genre called Decopunk (think of what the early days of Dieselpunk would look like during the 1920s). However, I love my Gothic lit, so some Gothic vibes have been thrown in randomly… along with some action and murder. Illusory is still in my bloodstream, apparently. 😛
The web serial, which is titled House of Ruin, will be available on my Patreon page once it's live. For those wanting a little summary about the project, click here. Along with these episodes, I'll be publishing "fun facts" to showcase some real facts that went into the story. Because the genre is technically an alternate history, I thought it would be fun to pinpoint some of the real stuff that was happening during that era.
But the web serial isn't the only story I've been working on…
BOOK 3 IN THE BENIGHTED SAGA IS OFFICIALLY UNDERWAY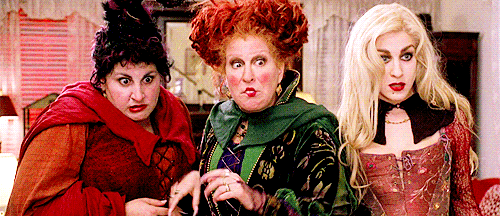 If you were following along on my journey in writing Illusory, then it's probably a little shocking to hear that I've actually started the next book instead of letting it sit in the background for a couple years. Well, here's why:
With Illusory, the storyline was always difficult – hard to start, hard to keep going, hard to finish. I complained A LOT through many blog posts about it, which in turn made the finale that much more victorious, but also a little sad. It took about 5 years to write that book, so I did go through a little bit of an adjustment period for a couple months to free myself of Illusory's mindset. The war, the adrenaline, the torment – even I had to learn how to put it down and rest.
The next book (whose title I'll divulge at a later time) is being a little more forgiving than its predecessor, mainly because it's not as intense. It's more subtle, easing in and taking its time in helping readers adjust to life after war. But unfortunately, that also means this story is going to be a little more emotional. If Benighted was like a prequel and Illusory was about a war, then the 3rd book is all about healing – messy, unforgiving healing, which is often times worse than the actual wound. Yay.
And, of course, I'll post updates and sneak peeks once I get a little more deeper into the storyline. 🙂
As always, hope everyone is staying safe! ❤ Stay reading, peeps!
(Psst! All gifs are from Hocus Pocus and belong to the unknown creators who made them.)