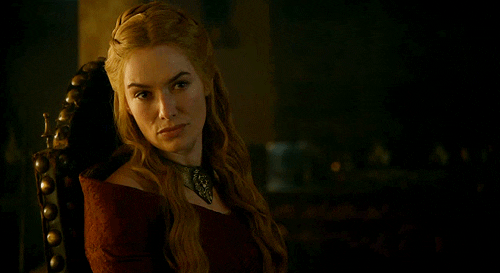 I know. I know I know I know. This isn't the "it's finally FINISHED" post we've all been waiting for (or is that just me?). But, dear Santa, let me explain…
While I've been (unexpectedly) silent for far too long on here, I'm posting a reassuring "the silence means I'm writing" post. Yes, there are the occasional pokes on social media, but only so people know I haven't just completely died; that my TBR pile hasn't fallen over and crushed me out of spite, nor have my characters come to life and beat me senselessly for all the shenanigans I've been putting them through. (Sorry not sorry, Harlin).
Now, of course, there are things that have gotten in the way and postponed some of the progress – work, family, holidays, self-esteem – but the main component is the story itself. It's just a BIG story. I know I keep mentioning in passing how its huge and massive but….seriously, guys, it's MASSIVE. I still have about fifteen chapters to wrap up, and the story itself is already over twice as big as Benighted. When I say I'm giving you a war, I'm giving you a WAR.
There is, however, some side news I wanna throw out to you, only because Illusory isn't the only thing that's in the works right now. 🙂 Speakeasy is *finally* being re-released in paperback, which Rum Runner will soon be following suit. And to top it off, I'll be officially launching my Patreon page once Illusory is done. I mentioned earlier that I was going to post a serial about a haunted house story I had brewing, but instead I've decided to go decopunk. If you'd like to know more, I've updated the Patreon tab so you can get a feel for what's in store. 😉
So with that said, I'm back to the grind. And for those who have been wondering if there's going to be more romance installed in Illusory, well…
*Muahahahahahaha*
(Psst! Gifs are from HBO's Game of Thrones, and honestly, I have no idea who made these but really glad they did. 🙂 Since I've been channeling my inner Cersei lately, figured these were fitting.)