I don't know if its because I'm going stir crazy from not writing that much (I've flipped back to being an avid reader lately) or if turning the big 3-0 in exactly two weeks from today has finally sent me mentally over the edge. In all honesty, I'm excited. 🙂 New decade, new experiences, new life changes. And unfortunately, new life reality checks. So far, my theories of being a writer that ruled my 20's have had some interesting and often unexpected turns. Since I'm coming to an end of an era, I thought I'd share what I've learned so far from being an indie author.
THE THEORIES OF BEING A WRITER
(As told through Robert Downey, Jr., Jude Law, and Rachel McAdams' gifs from the Sherlock Holmes movies)
Theory: "If someone criticizes my work, no big deal. Its just one person."
Reality:
Theory: "The story has to come naturally for me. I don't like pushing my story lines or my characters, because often the story will become cliche and the characters will become too predictable."
Reality:
Theory: "Writing is easy."
Reality:
Theory: "I just sit at a computer or pull out my journal and write what I feel."
Reality:
Theory: "I tend to put my characters through things that a normal person probably couldn't live through."
Reality:
Theory: "I like to write stories with a little mystery and suspense."
Reality:
Theory: "I'm open to suggestions when it comes to my writing. If people think a story should go a certain way or a scene should be altered or changed, then I'm happy to listen to their opinion."
Reality:
Theory: "Writer's block sucks, but I try to accept it. Sometimes it can make the story better because it forces me to take a step back and analyze what I've done."
Reality:
Theory: "The publishing world has gotten easier with self-publishing. It's just friendly competition now."
Reality: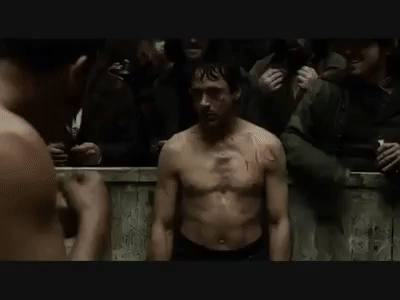 Theory: "I don't mind killing characters off. It's just a character. And sometimes it makes the story more interesting and intense."
Reality:
Theory: "I know I'll have to market my books eventually. But it shouldn't be that hard."
Reality:
Theory: "I love getting reviews. I love to know what people think of my work."
Reality:
Theory: "I'm a writer. I know how to develop characters, create elaborate scenery, draft catchy plots, and wield fantasy into reality with the stroke of my keyboard and pen."
Reality:
And last but not least…
Theory: "No matter how battered and gritty and bloody and silly and ridiculously weird it all is, at the end of the day its just me and my characters building a story that needs to be told."
Reality:
So keep writing, my friends. You never know who may be falling in love with your stories.